Available at no additional charge to TRACE members, the TRACE Risk Assessment & Management System (TRAMS) provides a secure and convenient way to collect, analyze and report on compliance-related information, including third party risk. The system is fully customizable and can be used to identify a wide range of compliance risks facing global companies.
To learn more, download our information sheet or write to info@TRACEinternational.org to request a demonstration.
Want to learn more? Download the Information Sheet
Thursday, 27 October 2022 | 1:00 p.m. ET (5:00 p.m. GMT)
Join us on 27 October at 1:00 p.m. ET for a webinar on streamlining your risk assessment and management process which will include an overview of how companies can use this tool to identify, evaluate and manage risks.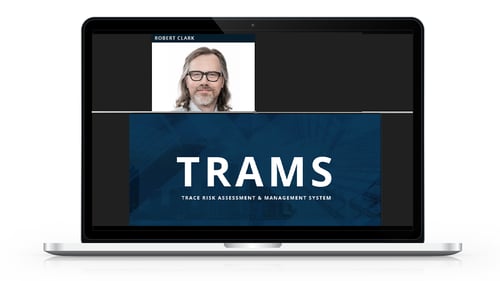 REGISTER